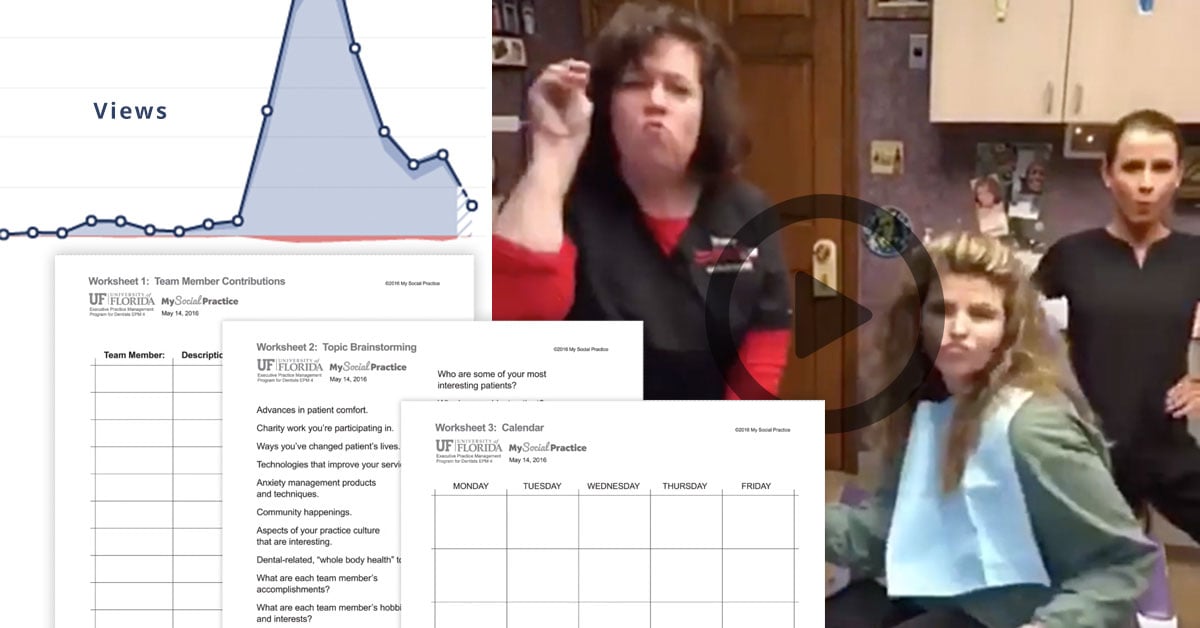 Worksheets inspired by the videos of our amazing clients at Dr. Patricia London's office in Concord, North Carolina. WATCH THEIR VIDEOS HERE!
These 3 worksheets will help you do the following:
Brainstorm interesting

ideas

each team member could contribute to the viral effort
Determine which social media platform fits best for each idea

Get the

creative juices flowing
Schedule content and determine each team member's commitment to your post calendar
Remember… Attracting new patients to your practice through effective social media marketing is about shared relationships. Your team members are huge contributors to that success!