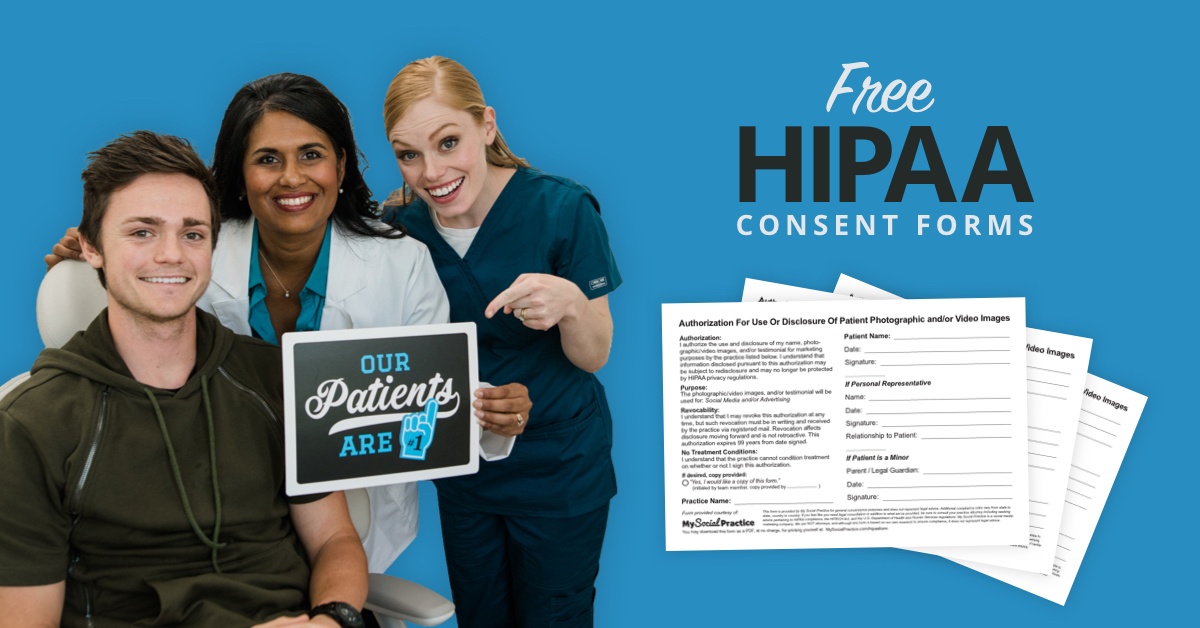 Sharing photos that include patients while protecting their privacy is a snap when you follow a few simple guidelines.
Download these free materials to get started!
DENTAL PHOTOGRAPHY CONSENT FORM TEMPLATE
Provide an easy way for patients to give permission to share a photo or video on your Facebook, Twitter and Instagram accounts!
SAMPLE PRACTICE SOCIAL MEDIA POLICY
Adapt this social media policy to your practice and have a team meeting about it! Build a strong base for social media growth by training your team members on the proper way to represent your practice online, as well as invite patients to participate.
Simply fill out the form on this page to receive a copy of both of the forms above.