Many p
otential patients are getting their first impression of your practice from online reviews.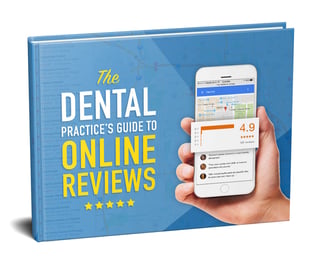 When people search for nearby dentists on Google, Healthgrades, or Facebook, does your client rating reflect your practice accurately and make you stand out?
Make online reviews one of your practice's most valuable marketing assets with our ebook, The Dental Practice's Guide to Online Reviews. We'll help you answer the most important questions about reviews, such as:
Where should I focus my efforts to acquire reviews?

How can I obtain positive reviews from existing patients?

How can I grow my practice with reviews?

Set your team up for success with our strategies and guidelines, and learn how to confidently and comfortably invite patients to become advocates for your practice by leaving a review or sharing their experience of working with your team. Online reviews are more important than ever—make sure you're part of the conversation.