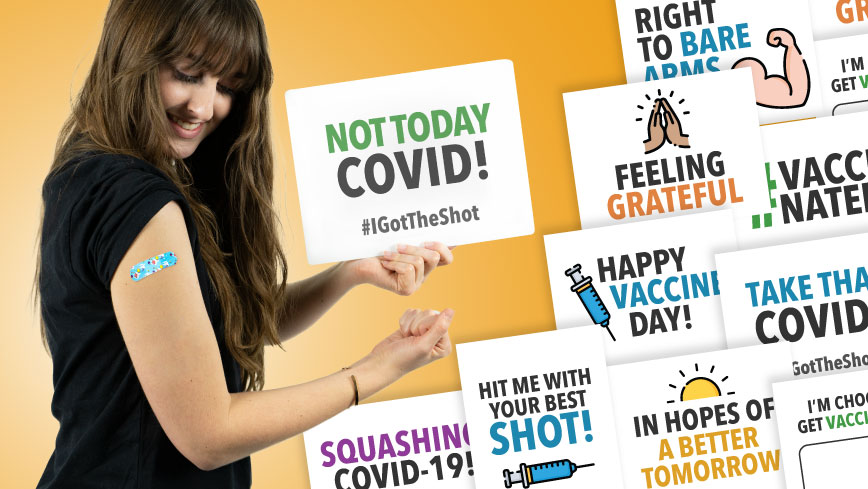 Download and print these FREE vaccine signs and use them to snap a few photos for your social pages!
Dental professionals will be some of the first to receive the COVID-19 vaccine. "Vaccine Day" is an important occasion and presents a perfect opportunity to share photos on social media!
Use this chance to tell to your patients WHY your team has decided to receive the vaccine and explain how it benefits everyone.
Important Note:
On 4/27/21 the ADA issued new guidance for dental practices when talking about vaccinations on social media. Before you download our vaccine signs, we wanted to ensure you have the most up-to-date information. Please see this link and use your discretion when posting. We advise against using the signs in any paid advertising.