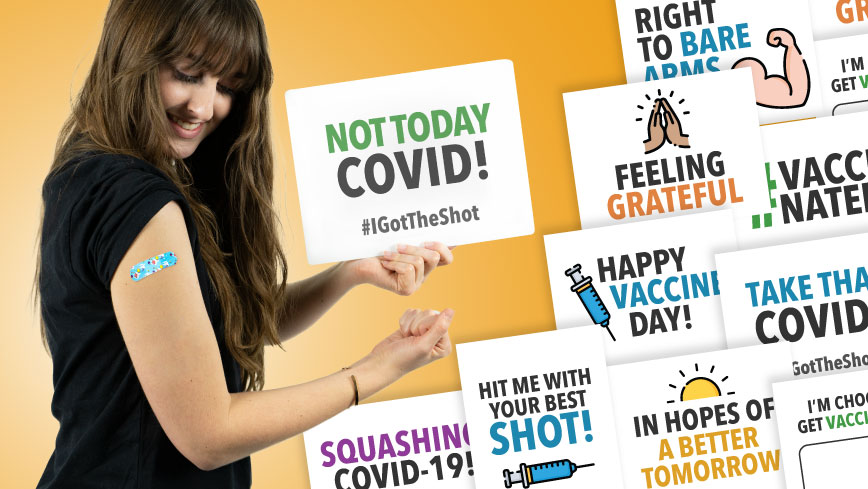 Download and print these FREE vaccine signs and use them to snap a few photos for your social pages!
Dental professionals will be some of the first to receive the COVID-19 vaccine. "Vaccine Day" is an important occasion and presents a perfect opportunity to share photos on social media!
Use this chance to tell to your patients WHY your team has decided to receive the vaccine and explain how it benefits everyone.
Sharing posts like this attracts attention to your page with likes and comments. It also shows that your practice cares about people, not just teeth.