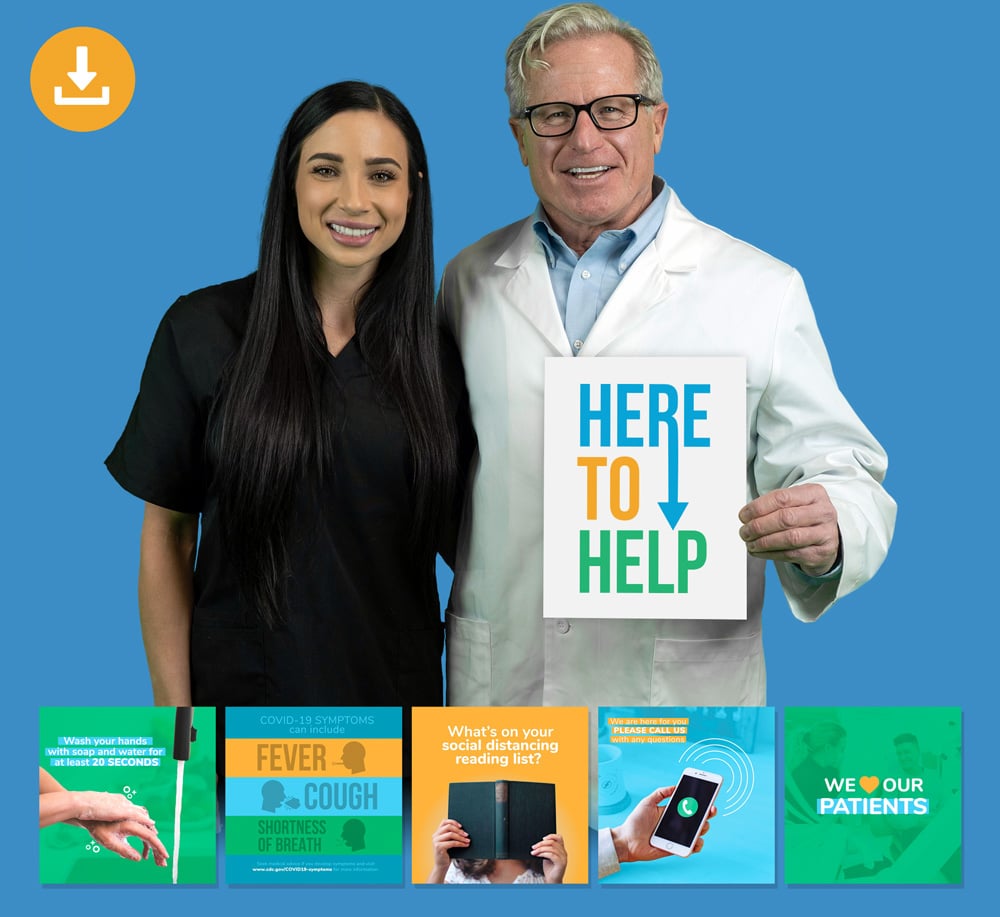 Now, more than ever, is the time to utilize social media.
We've created a a pack of graphics, printable signs, and a blog template to make marketing your practice in uncertain times easier!
Social distancing means more social media! As people isolate themselves, they will be spending more time on their computers and phones connecting with loved ones and friends through social media. Now is the best time to use social media to reach your valued patients and start conversations with potential patients.
Download this pack to get started!