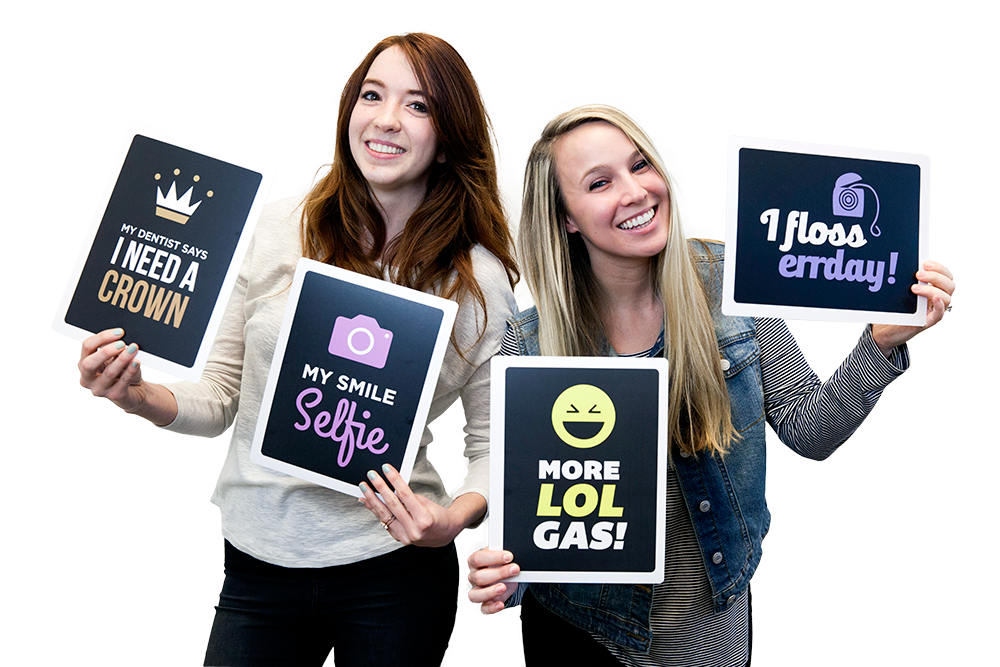 Are You Ready To Give Social Signs a Test Drive At Your Practice?
FOR A LIMITED TIME we are offering some of our famous Dental Social Signs FREE! All you have to pay is $9.95 shipping and handling for domestic orders.
Social Signs are an easy and fun way to engage your team and patients in your social media marketing efforts. Take photos of team members and patients holding the signs and post them to your social media accounts! It's best if you can get a patient to take of a photo with their phone, post the photo to their social media, and tag your practice!
Your signs will arrive within 2-3 weeks of order.
*The pack will contain random general dentistry signs.