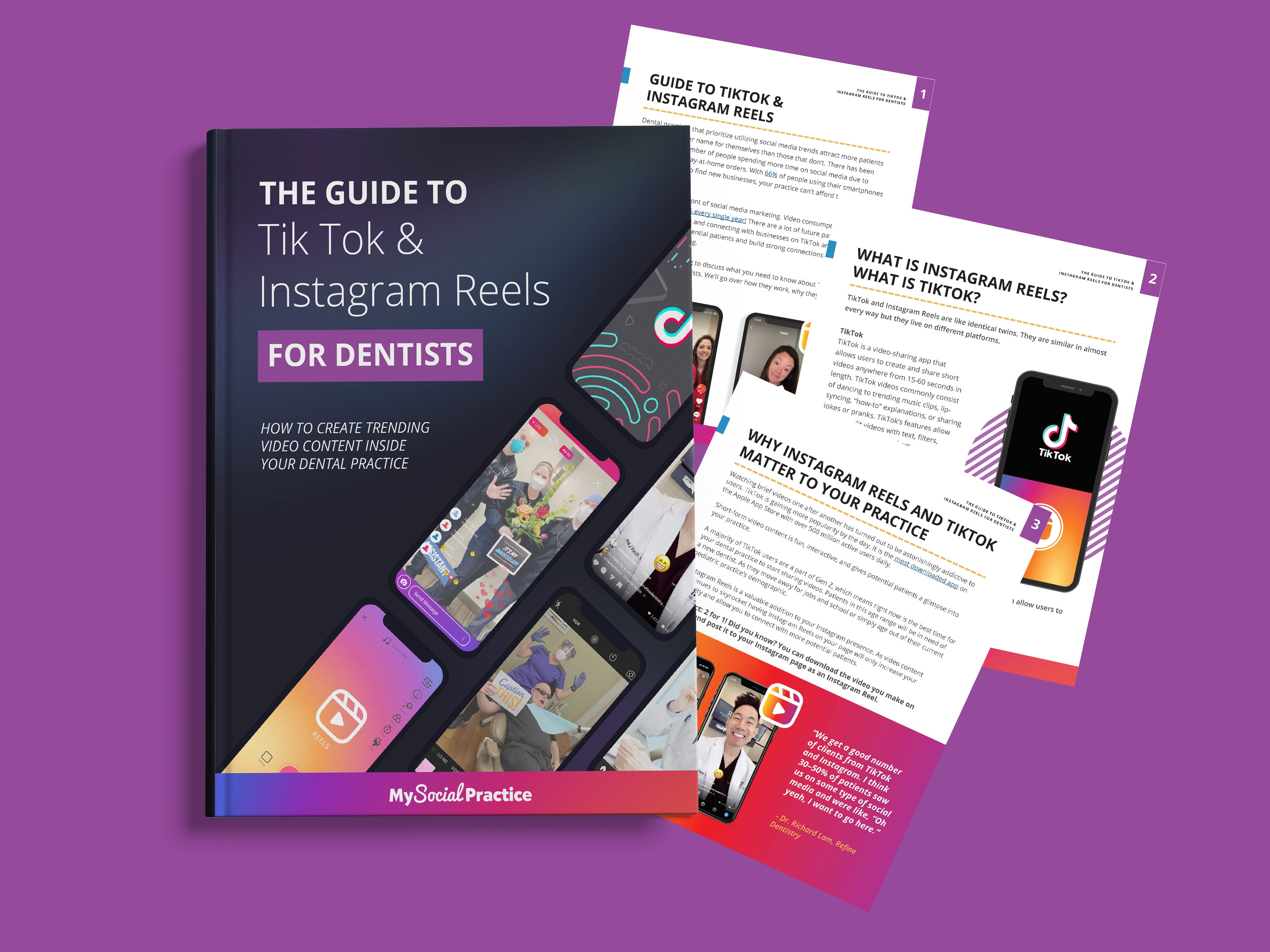 What is TikTok and Instagram Reels? Why do they matter to your dental practice?
Video content is a must for dentists looking to grow their businesses using online marketing. The good news is, Instagram and TikTok makes creating and sharing content wildly easy.
Dental practices that prioritize utilizing social media trends attract more patients than those who don't.