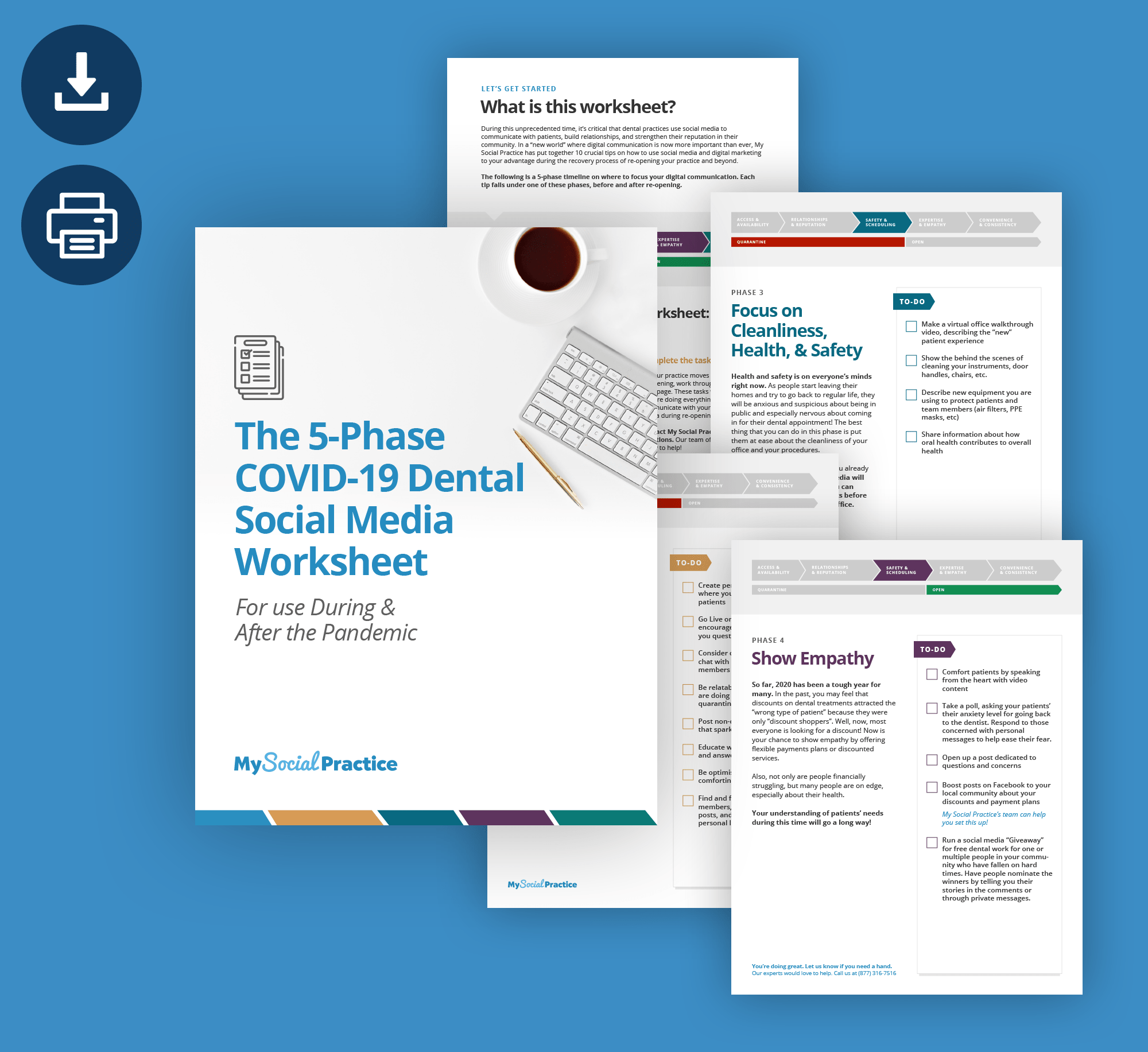 It's critical that your practice have a social media strategy for during the COVID-19 pandemic and for re-opening. This new worksheet makes it easy!
During this unprecedented time, it's critical that dental practices use social media to communicate with patients, build relationships, and strengthen their reputation in their community. In a "new world" where digital communication is now more important than ever, My Social Practice has put together 10 crucial tips on how to use social media and digital marketing to your advantage during the recovery process of re-opening your practice and beyond.
Download this amazing resource to get started!